Kinky Kollege Spring Break 2018
Badkittybondage
Kat and Dhyana have been tying and performing together as Bad Kitty Bondage since 2013. Kat has been tying privately since her mid teens and publicly since 2012. While Dhyana started out primarily as a rope bottom in many of the BKB projects, she soon began tying after the duo made BKB official. Now we both share the primary rigging and photography roles. In 2016 we asked our good friend and bad ass rope bottom MedullaOblongata to be part of our group. She dove into the rope scene headfirst in early 2014 and started tying with Kat not too long afterwards.
Our influences come from both Japanese and Western styles of rope bondage with our tying style gravitating towards asymmetry, imperfection, and fluidity while maintaining practical and functional forms. Kat and Dhyana are both kinda sadistic so don't be surprised if we throw in some sadistic side notes and advice in our classes as well.
As a group we have presented at both local and national events, done rigging for film, and have participated in a number of live bondage performances. Our classes have included topics ranging from basic to advanced shibari forms, rope bottoming, suspension, and impact play. We enjoy being silly and sharing our fun and sometimes quirky tying style with people in the community.

Coco 
Coco identifies as a submissive, a little, a leather girl and a bootblack. She's been an active member of the community for a little over seven years and has recently earned the Southeast Bootblack 2017. She is also a Southeast Onyx Pearl Soror. Coco has a lot of passions in this lifestyle, but she considers bootblacking, ageplay, and emotional masochism to be her top three. Over time, Coco has learned how to merge her little with her leather and kink, which follows through to her bootblacking.  She truly enjoys being able to provide care to the community by providing leather care to those who need it. Beyond all of that, she is a glitter addicted, rope loving, cigar smoking, and overall fun loving girl.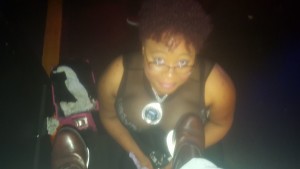 Dan and Dawn
Dan and dawn have presented at over 100 events around North America. They are the authors of Living M/s: A book for Masters, slaves, and Their Relationships as well as creators of the wildly popular Kink Starter cards! They also co-producer two unique events, Power eXchange Summit and Beyond The Love. They are also the co-hosts of the Erotic Awakening internet radio show, an educational podcast that explores "all things erotic"; co-directors of the Columbus Space, an alternative community center; 2016 MAsT International Member's Choice Presenter of the Year Award winner; Great Lakes region Master & slave title holders (2010); creators of the Scarlet Sanctuary and Path of the Qadishti (sacred sexuality spaces); featured educators on both Kink Academy and Creative Sexuality; and mentioned in a number of books, articles, and other media.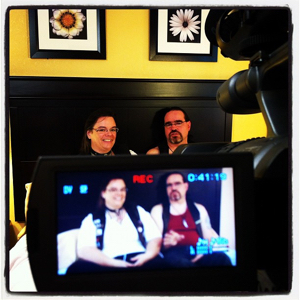 Duke of Pudding
Affectionately nicknamed "Swoop" for his uncanny ability to bring new people into his circle of influence, The Duke of Pudding has a penchant for silliness while maintaining respect for his personal history, Leather heart, and the kink community. Conducting experiments in sadism, bondage, and mindfuckery privately for many years, Duke emerged in the San Diego public scene in early 2012, and can be characterized by his affable personality and penchant for the absurd.  An advocate of creative play, he often enjoys finding unique ways to reinvent "traditional" BDSM stylings and employing unconventional bondage techniques in his scenes.  He further enjoys facilitating workshops and teaching people how to play safely with their chosen toys, with a particular emphasis on impact play, electricity, and fire.  
Duke is the current President of Club X San Diego, a non-profit devoted to BDSM education.  He has additionally served on the Board of Directors for both The Stomping Ground and Leather Realm, and also was one of the organizers who first brought the Butchmann's Experience to San Diego.  He is currently pursuing a path of mastery through self awareness, and when he's not elbow-deep in the ass of a community event, he can be found relaxing aboard his sailboat in San Diego Bay.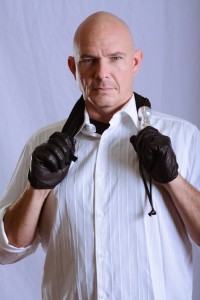 eibon
After spending several years living in Europe while serving in the US military Eibon (pronounced "eye-bon") returned to the States and began an informal study of the dark side of the mind, which consisted of everything from managing "Mystery" of VH1's "The Pickup Artist" fame to studying the linguistic stylings of Charles Manson.   A late-night encounter with a young woman he met online in late 2005 piqued his curiosity about BDSM.   In 2006 he officially entered the scene, then by late 2007 he had purchased his first electrical gear and was off and running, giving demonstrations not too long after.
Known for bearing a sadistic grin and frequently accused of "evil" he is a member of the Society of Janus, was a Founder in the Boise BDSM Society, created IdahoBDSM.com, has had his writing appear in SECRET Magazine from Belgium, appeared in shadow to talk about the lifestyle with Boise CBS affiliate KBOI-2 for their "A Little 50 Shades – Boise Style" feature in May 2013, and appeared on Playboy TV's "Undercover" in August 2016.   His presentations range from the serious to the absurd, often reflecting the energy of the audience.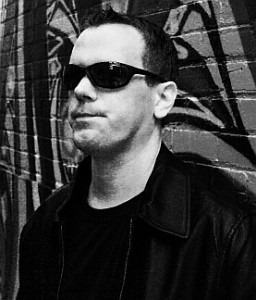 Kevin and katie
Kevin and katie have lived as Master/slave for the last 15 years, and enact the relationship using an Executive model. They are the recipients of the 2017 International Power Exchange title.  They are retired early, and use their time traveling and teaching.
As a retired psychologist, Kevin guides their focus on helping people create, maintain and optimize their relationships and personal growth. Their rollicking presentations mix humor, honesty, and practical strategies.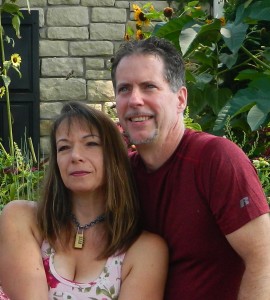 Lex Divinia
Lex is a bisexual, kinky Leather top, and has been active in the kink lifestyle for over 20 years. She has a BA in Anthropology with a focus on alternative sexual lifestyles. She keeps a special place in her heart for pegging, rough body play, flogging, and fisting.
She discovered the amazing Leather community in DFW after moving to Texas in 2007. In the past, she served as NLA Dallas Co-Chair and was a member of the Beyond Vanilla committee for many years. In her spare time, she enjoys volunteering for a multitude of runs, fundraisers, and events.
Lex is also very proud and honored to provide her assistance to the NLA Dallas Domestic Violence Project in the development of training materials and the on-site training of domestic violence service providers, to better identify and assist callers in the kink lifestyle.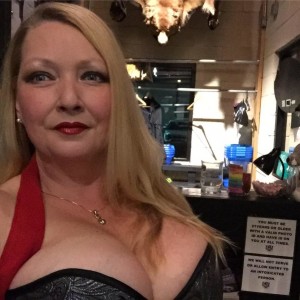 Miss Mackenzee
Miss Mackenzee is a Professional Dominatrix, Certified Erotic Hypnotist as well as an International BDSM and Sex Educator. She has been involved in the lifestyle for 10+ years. She is highly sought after for private lessons with individuals, couples and major events as well as graduate programs at major universities. She has brought her experiences and skills to various organizations such as Kink.com, SF Citadel, Dark Odyssey, VoxBody Studio, SINergy, Bound In Boston, Adventures in Sexuality, Sin in the City, Widener University, Sexploratorium, The Kink Shoppe, Celebrity Cruiseline, EXXXotica, WoW: Weekend of Wickedness, Rochester Erotic Arts Festival, and many others. She prides herself on creating a fostering environment that is safe from societal judgments for people to explore their kinks and sexuality. She welcomes people to be free and honest with themselves and their desires. She has experience with all ages, races, sexual orientations, identities, and varying levels of skills.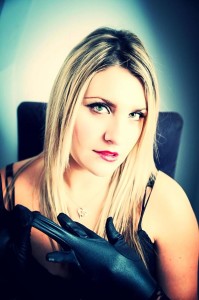 Mistress Mayhem
Mistress Mayhem is a photographer, educator, gypsy, hedonist and lifestyle Mistress. She grew up in the Northeast, followed the rules, and did what was expected. She traded the white picket fence and her safe, corporate design career in Boston at the age of 32 for the life she lives now. As an active participant in the Madison scene with 20 years of experience in BDSM and attending events all over the country, as someone who delves deep into the mind of her play partners she has something unique to contribute as an educator with her talent of "Mind Fuckery".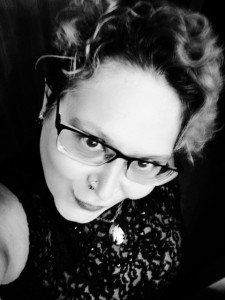 Red Opal
Red Opal has been part of the BDSM lifestyle for over a decade. She has explored several aspects of the D/S dynamics through the years, starting as a submissive and finally settling into a switch dynamic with her partner Raque. She identifies as a "Latex, Unicorn, Brat" with a splash of giggling sadist thrown in. Red Opal has a passion for rope, knives, and rough body play to name a few. She is ever evolving and looking to expand her knowledge as well as sharing with others.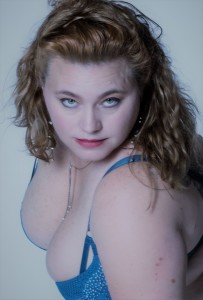 Rob Ray
I am called Rob, Sir or Alpha. I identify as homo-flexible. I began my leather journey around age 17 when I met a Sir who took me under his wing and taught me several fundamental lessons. I was trained in old guard protocols, negotiations and consent. The lesson I hold dearest = "You must learn to be a good bottom before you can become a great top". This lesson has allowed me to become a true switch. Over the years I have been pup and boy, and now I am Sir and Alpha. I am thankful to the men who have taken the time to train me as I go forth to do the same for others. I am an active member of House of AndOr, Club X San Diego, Fetish Men San Diego and a Delta Brother. My list of kink is extensive but above all I am an experimentalist. I have presented at SD Leather Pride, Fetish men, Delta brotherhood, Club X San Diego & Drummer Palm Springs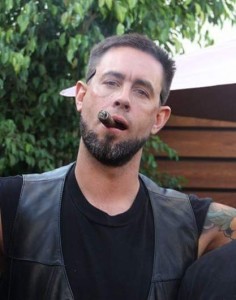 Sir Vick and Lady Elsa
Sir Vick and Lady Elsa are passionate about the Leather/BDSM community, about queer and pansexual spaces, and about helping others grow and thrive in those worlds.
Sir Vick, Indiana Ms. Leather Pride 2016, is a spiritually oriented Native American energy worker with roots in Blackfoot and Cherokee traditions and practices, and a southern gentleman leather-dyke with a seriously sadistic streak in the dungeon. He serves as Producer of Indiana Leather Pride and co-leads Andromeda.
Lady Elsa, International Power Exchange 2012, was a 2016 recipient of the Leathertarian Award for service to the Leather and Fetish communities.  She serves as GLLA Education Coordinator and is the co-producer of Great Lakes Power Exchange.  She also co-founded and leads Andromeda, and is the Membership and Mentorship chair for Indiana Leather Club.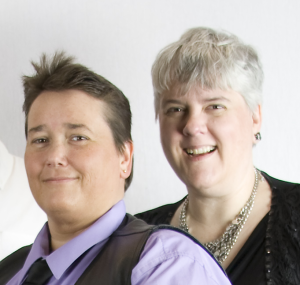 Sir Wieland
Sir Wieland started in the lifestyle in 2007. "The Craftsman" enjoys designing and building kinky furniture and toys. He enjoys learning, developing, and sharing different techniques for flogging and rope.
Cat has been in the lifestyle for 25 years. She started her BDSM journey through books, private play, and late 90's internet porn and readings until she discovered a real-time kink community in Milwaukee.
They have traveled the Midwest providing Rope and Flogging demos. Nick and Cat teach several times a year at Milwaukee's own, The Tool Shed. They enjoy helping students gain new skills and enter the local community.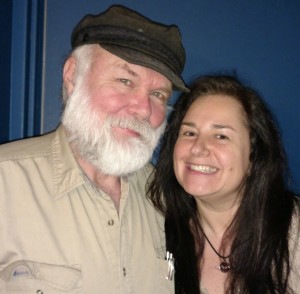 Team Soup
Polar and nephesh are known for a play style and workshops that lean towards the edgier styles of play; knives, bare-handed impact, whips and blood play to name a few. They strive to bring humor, sexuality and passion into their brutality.
Polar and nephesh are active in the local kink community of Vancouver Island and have offered workshops throughout Canada and the US. They love the opportunity to meet and learn from other perverts.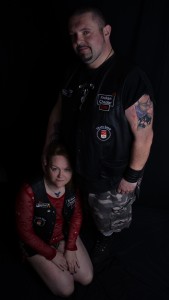 TRAVELING FOOL
Traveling Fool is a master at the sensuous art of Violet Wands, getting the Violet Wand orgasm, and the smiles and sighs of pleasure from slow, sensual Violet Wand play.  If you're not into pain, and prefer the squeals of pleasure, his style is for you.  Traveling Fool/Jay loves to teach and demonstrate how to maximize your Violet Wand play by combining various Violet Wand tools and accessories with many sensual techniques.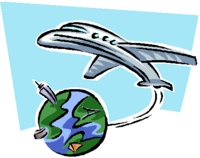 Travis
Travis is a Dominant, Leather Man and a Daddy. He is a proud member of the House of AndOr and an equal opportunity sadist. Based in San Diego, he is a member of Club X and teaches their bi-monthly flogging 101 workshop and is the host the monthly X-plore. He has served on the Board and participates as both volunteer and ambassador for the Leather Realm at San Diego, South Bay Pride and the Flog Swarm. While his specialties are Florentine flogging and single tails, his other classes include humiliation, taboo age play and struggle play.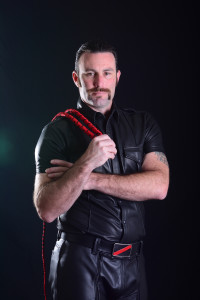 Undergroundsea
Sea has attended kink events for 19 years. He presents nationally to help people communicate and understand each other's kink needs, especially to understand submission. He currently serves on Advisory Board for DomCon BDSM weekend conventions. Previously, he wrote a BDSM column for fearlesspress.com, represented BDSM on college campuses and mainstream forums, and chaired Austin TNG for 4 years. He splits time between Austin and DC. He performs with a DC BDSM-themed burlesque and comedy troupe. BDSM has influenced his artistic expression in the form of fetish photography, DJing music, dance, writings, and kinky stand-up comedy.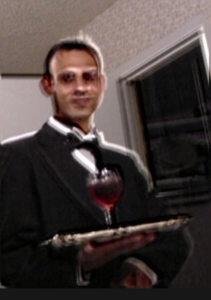 If you would like to get email notifications, please join our mailing list.